Maggie 10th Anniversary
---
It's the tenth anniversary issue, as maggie hits 10 years of Atari related goodness. The editorial reminisces over the last decade, but CIH announces that this will be the final issue as he is leaving to concentrate on Alive! diskmag. The demos reviews come mainly from the Polish Siliventure 2000 party. The keenly awaited "Upside Down" demo from Mystic Bytes doesn't quite live up to expectations, but is still highly praised. In the interviews section, long time Maggie contributors CIH and MrPink spill the beans. Alive editor ST Survivor and ST News editor Richard Karsmakers write in to give their appraisal of 10 years of Maggie. The "four ages of maggie" are chronicled, from the early days of when TLB were in charge, to the Dark Days of Delta Force, through the "On Top Of The World" Felice heavy issues to the Reservoir Gods inspired recovery. It's been a long and twisting journey. CIH contributes an excellent, highly detailed "personal history" of Maggie. Elswehere, some classic articles from earlier issues are dusted down and reproduced.

Whilst the issue is pervaded with an air of nostalgia and a tinge of sadness, this is a celebration and not a wake. So join in and toast the finest disk magazine in Atari history.
---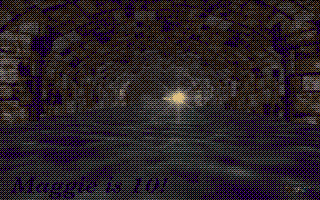 ---
DOWNLOAD:


Maggie 10th Anniversary Issue Falcon
Maggie 10th Anniversary Issue ST
Demos Reviewed:
ARTS Y2K Intro (Supremacy)
Burnibee
Cece (Supremacy)
Eil2 Invite Intro (DHS)
Hardcore (Mind Design)
Heresy (Paranoia)
Illness At Night.. (Paranoia)
Lemon (Mind Design)
Manchester Schwartzwurst (Fit)
Module Comp (Fun)
Sacrifice (Pandemonium)
Sierpinski Overdose (KUA)
Spicetro (Spice Boys)
Thirty Minute Slideshow (Supremacy)
Tut (Wildfire)
Upside Down (Mystic Bytes)
Waiting For The Apocalypse (LOUD)
Warning (Spice Boys)
YM Rockerz (tSCc)
Games Reviewed:
Down The Pipes
Kuo Vadis
Q Blue Plus
Wet!
Interview: Travel:
Alt Party 2
Stafford Atari
SV2000